About Us:
LED Ukraine offers a range of range of LED products and first-class customer service small, medium and big businesses. We manufacture, sell and service LED LED screens and LED products for advertising, events and many other activities. All our products are of high quality and meets their successors. Pioneering innovations and accurate calculation of production processes provide for our customers purchasing LED products with the optimal combination of price and quality.
LED Ukraine offers the latest range of LED advertising screens and displays, for all your problems and needs. LED screens and scoreboards will create the most attractive advertising message by displaying text, graphics and video. We provide a full range of services from consulting, manufacturing, sales and service of LED screens and LED displays, and we propose the creation and placement of advertising on videobordah. Find out more about our services, call us at, or send a message to the e-mail with your question.
This email address is being protected from spambots. You need JavaScript enabled to view it.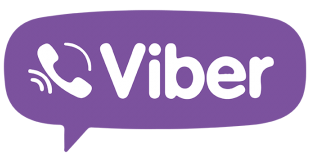 performance of your task efficiently and on time
Delivery and installation LED Product by Ukraine and the EU
LED Ukraine provides someone Clients benefit from our service polnocennym Professionals and Partner at Private Ukraine and EU countries. LED screens Department for installation under lubu tasks. Today montiruût LED screens on the facades and roofs of buildings, inside Cleaning the walls, tak'll mounting osuŝestvlâût the special izgotavlivaemye structures napolʹnogo or ceiling type. Select osnovnuû can celevuû auditoria for LED Applications LED screens: trading and entertainment centers, Office Centres, various sports facilities, Television Companies, Concert and exhibition halls, restaurants, banks, beauty salons, hotels, pharmacies, shops, night clubs, cafes, bars , Advertising Agencies digital Advertising and others.
Production of LED modules:
LED screen consists of individual LED LED modules, which consist of hundreds of thousands of LEDs and the micro circuits. If you look at LED LED screen, we can see the LEDs (small bulbs) in three colors - R red, G green, B blue. The main characteristic of the LED module is the distance between pixels (pixel pitch), the smaller the pixel pitch, the more pixels per unit area m2 and accordingly higher image quality. LED modules can be built on the technology in the pixel 3 or 4 LEDs, as well as technology SMD (one LED - multi color) Making LED modules are interconnected by means of input and output video controller board that allows you to create a single image on the LED screen. LED screen dimensions, may be any according to the requirements of the customer, but it will always be a multiple of the size of the module used. Below is the process of production of LED modules and LED screen.
Quality control of LED products:
Quality control of LED screens is carried out by means of a special high-precision equipment. Your order will be completed in a minimum period in compliance with all process control and production of LED products at each stage of manufacture. Below is a process of quality control, testing waterproof test IP67, which reveals depressurization before the LED products will be on the building site.